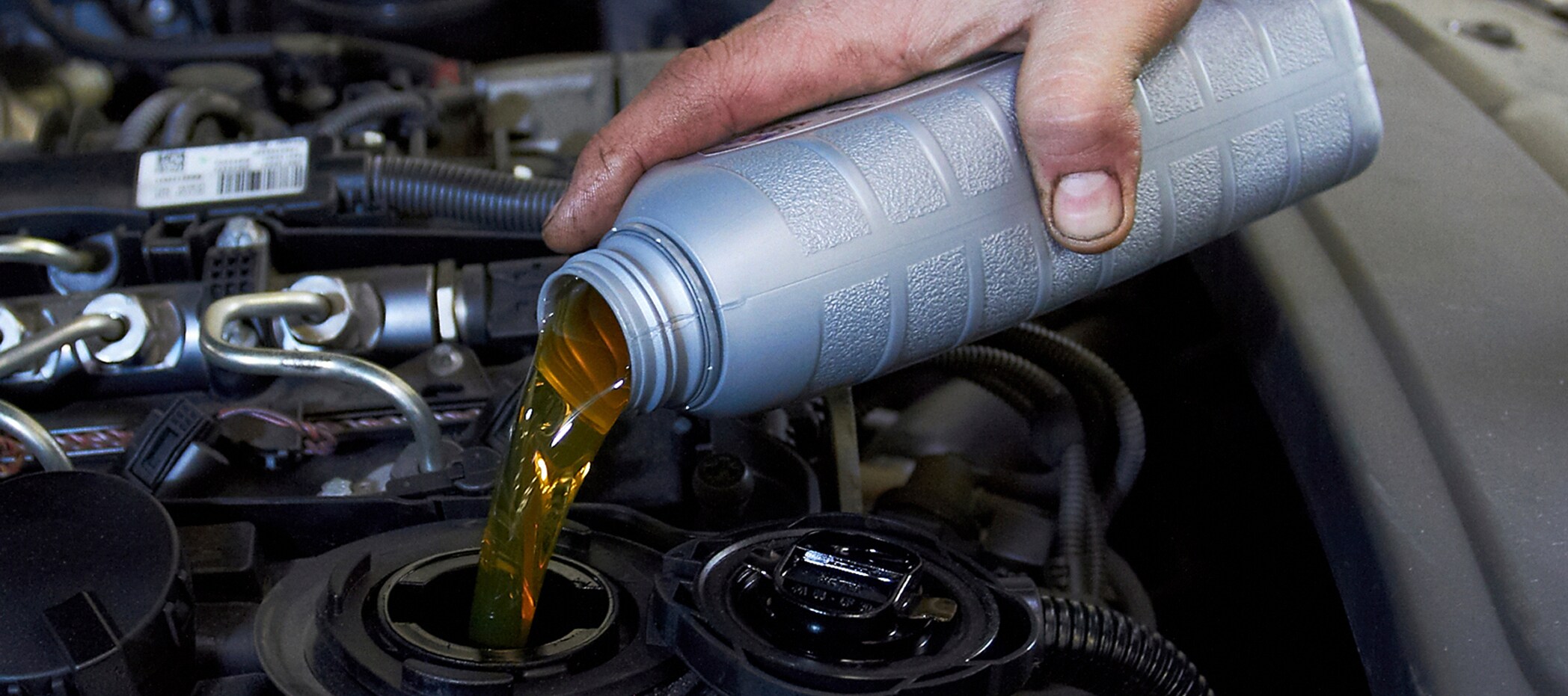 Herb Chambers

Oil Changes
How to Know When It's Time to Change Your Oil
The engine oil is one of the most important components that keep your engine operating as it should. But there are some signs you should watch out for that might hint your oil is losing its effectiveness. When this starts to happen, it's a good idea to bring your vehicle to a Herb Chambers location and get your oil changed. Especially when you notice any of the following issues pop up.
Oil is Discolored to a Darker Brown or Black: this can be a sign that your oil has reached the end of its life and needs to be changed out. You can discern the color using the engine dipstick which can also indicate if you have a low level of oil in your engine.
Noise Coming from Engine: This can be a sign that the engine has moving parts that are interacting with each other without the lubricating effect that the oil provides.
Exhaust Smoke: Typically, translucent vapor should come out of your vehicle's tailpipe, but if you happen to notice smoke, you should bring your vehicle in for an oil change.
Check Engine Light Comes On: One of the most obvious signs that your engine needs some care, always pay attention to when lights appear on your dashboard. Give your closest Herb Chambers dealership a call and we'll help you take care of it.
Explore Expert Oil Change Service at a Herb Chambers Dealership near Boston
Keeping on top of your routine maintenance schedule is important to the longevity of your vehicle. When it comes to simple services like an oil change you might not realize the importance, but it can have a major impact on the performance of your vehicle. When you don't get your oil changed regularly, you risk serious damage to your engine that will cost you more expensive repairs down the road. The factory-trained technicians at every Herb Chambers location are happy to help you ensure that never becomes the case.
Getting your oil changed is imperative to the operation of your vehicle. Our dealerships number one priority is to provide you world-class service for all your maintenance and repair needs. Check out below for some tips and tricks to keep your engine operating smoothly and to your complete satisfaction.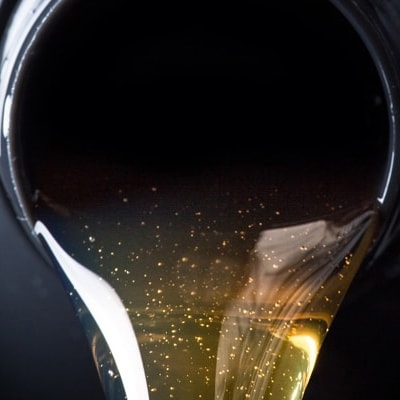 When Should I Get My Oil Changed?
As indicated above, there are signs that you should pay attention to when your oil requires a change. But there are routine maintenance schedules that you can follow that will help mitigate any serious damage to your engine. For any vehicle, we recommend that you follow the owner's manual as it is tailored to work with your specific model. For most newer vehicles, an oil change should occur every 6,000 miles or six months - whichever comes first. The technicians at our dealerships are happy to help you figure out whether your oil needs a change now or it can wait.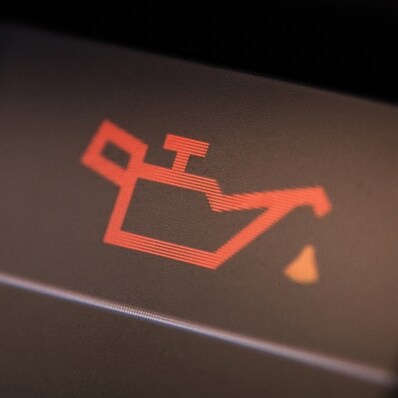 Types of Oil to Use
Not every vehicle takes the same kind of oil. Older models might require a blend that is more conventional while higher-mileage engines you'll find on new models make use of a synthetic blend. As each vehicle is different, we recommend that you bring your vehicle in to determine the right kind of oil required for your specific model. We're happy to match you up with the motor oil that keeps your engine running the way it should.
We're ready to hook you up with an oil change, or any other service that your vehicle needs, at any one of our Herb Chambers locations. Give us a call today and we'll get you scheduled for an appointment with one of our factory-trained technicians as soon as possible! We look forward to helping you out!
Enjoy the Best Engine Oil Service around Boston at a Herb Chambers Location!
When it comes to your vehicle, you will want to make sure that you stay on top of routine service needs with a team you can trust. At our Herb Chambers dealerships, you can find a highly-trained team of expert technicians who understand the needs of your vehicle and what is required to keep them operating at a high level. There are many important parts and systems that make up your vehicle, but perhaps the most important is your vehicle's engine. An engine can't run properly without routine engine oil changes, which provide the lubrication that the moving parts need to keep moving!
For Boston drivers looking for an oil change, we've got you covered at a Herb Chambers service center. Give us a call today, and check out down below for tips and signs that an oil change might be what your vehicle needs!
Why Are Oil Changes Important?
Oil changes are often overlooked as an important service need, but they are often one of the most important needs that your vehicle has. Burlington, MA drivers will find that engine oil keeps the engine free of dirt and debris from the road as well as providing lubrication for the moving parts to prevent overheating. Without routine oil changes, the engine oil can wear down over time and cause the engine to easily overheat, especially on warm days. This can lead to the engine failing or becoming damaged, which can cause expensive repairs out of your pocket. Don't make your Cambridge driving experience difficult to manage - an oil change is easy and quick, ensuring that your engine is protected!
Signs that You Need an Oil Change
When it comes time for an oil change in Boston, you might notice that your vehicle is indicating it is time for service. These signs aren't all obvious, but should you notice any of them occur, we recommend that you give our service team a call as soon as possible. Watch out for the following signs!
Oil is Discolored to a Dark Brown or Black: As the engine oil absorbs the dirt from the road, it can start to change color and wear down. You can observe this by pulling out the dipstick from the oil compartment and noticing the color of oil residue on it. The dipstick can also indicate if the engine oil is low, another sign that you need a change.
Decrease in Engine Performance: Because the engine oil is responsible for your engine's performance, you might notice your fuel efficiency start to decrease the closer you get to your oil needing replacement.
Check Engine Light Comes On: This might be the most obvious sign that something is wrong with your engine, and it may indicate that your engine oil is the issue. Make sure to pay close attention and give us a call if you see this light appear on your dashboard.
How Often Should You Get an Oil Change in Boston?
When your engine indicates that it needs an oil change, that means it is time to schedule an oil change. But, you can also follow a routine schedule that recommends when you should give one of our Herb Chambers locations near Somerville a call. Typically, we recommend that you get an oil change every 5,000 to 7,500 miles, but this number can fluctuate based on harsh Massachusetts winters and the traffic around Boston and Providence, RI. You might also find that with certain oil blends, like synthetic options, your engine oil lasts even longer. It is a good idea to follow the guidance of our expert service technicians and get an oil change based on our team's recommendation!
A routine oil change can go a long way towards keeping your Worcester drive smooth and enjoyable. Stop by a Herb Chambers location today, where our service team can help you explore excellent savings on service specials. We can also get you great discounts on any parts for vehicle repairs! We look forward to helping you with all of your maintenance and service needs!