What Car Works for You
Choosing between New, Used, and Certified for your next vehicle can be difficult. We are here to help!
Choose below to find out more.
Which Will You Choose?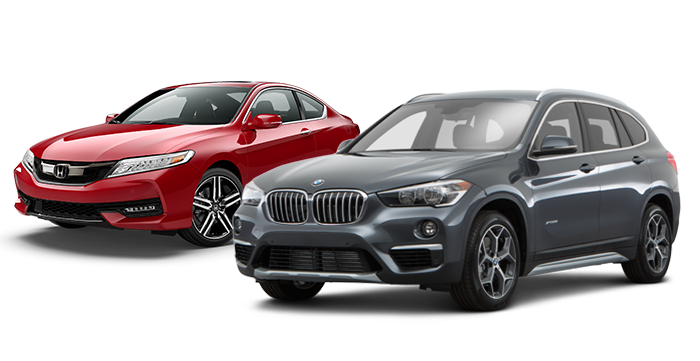 There are three main avenues for shoppers in the automotive market to consider. You can take home a brand-new model or an older but more affordable alternative. You can even opt for a certified option which shares qualities of both. All three have their share of advantages, so we recommend that you compare them to determine which one will work best for you. For your convenience, we have outlined the benefits of getting a new, used, and certified pre-owned vehicle below.
New Vehicles
Shopping for a new vehicle is relatively easy because your choices are limited to the latest products from a brand. Unlike used vehicles, there is no variance between identical models because they are delivered right from the manufacturer. In other words, you can take pleasure in being the first to sit at the driver's seat.
Another major benefit of choosing a new car is that it typically comes with the latest innovations in the industry, such as advanced safety and multimedia systems. The cost of buying and leasing new tends to be higher for these reasons, but the result is an exceptional experience.
View New Inventory
Used Vehicles
Drivers who prefer something more affordable will want to purchase a used vehicle instead. Offered for a reduced price, it enables car buyers to find a product that aligns better with their budget. In addition to increased savings, there are more choices available as well because the selection is not restricted to the newest lineup.
As such, you can browse models from previous generations with exclusive features. Do keep in mind that condition will vary from one to the next due to aging, mileage, and wear and tear, so be sure to examine used cars thoroughly while you shop.
View Used Inventory
Certified Pre-Owned Vehicles
A certified pre-owned vehicle is also used. However, unlike the ordinary counterpart, it provides greater reassurance. This is because models must undergo a rigorous pre-screening and inspection process. That is to say, only those that get top marks are eligible to receive the CPO designation and program benefits. While a certified used car is priced a little higher than a conventional option, there are incentives like an extended factory warranty and roadside assistance that come with it, raising its overall value. Consumers at a crossroads between buying new or used will therefore appreciate this third possibility.
View Certified Inventory
Contact a Herb Chambers Dealership Near You
New, used, and certified pre-owned vehicles are available all around New England. However, where you obtain your model makes a difference. That is why so many clients choose to buy or lease their car, truck, SUV, or crossover with The Herb Chambers Companies. Our group consists of over 60 award-winning dealerships, which means you will have access to an impressive array of foreign and domestic products from economy, premium, and exotic brands like Honda, Ford, BMW, Mercedes-Benz, Volvo, Lexus and Lamborghini. Furthermore, our goal as a dealer is to ensure that your experience is truly satisfying which is why our experts go the extra mile to please you.

So, the next time you plan to buy or lease a vehicle, we hope you choose to do business with us.