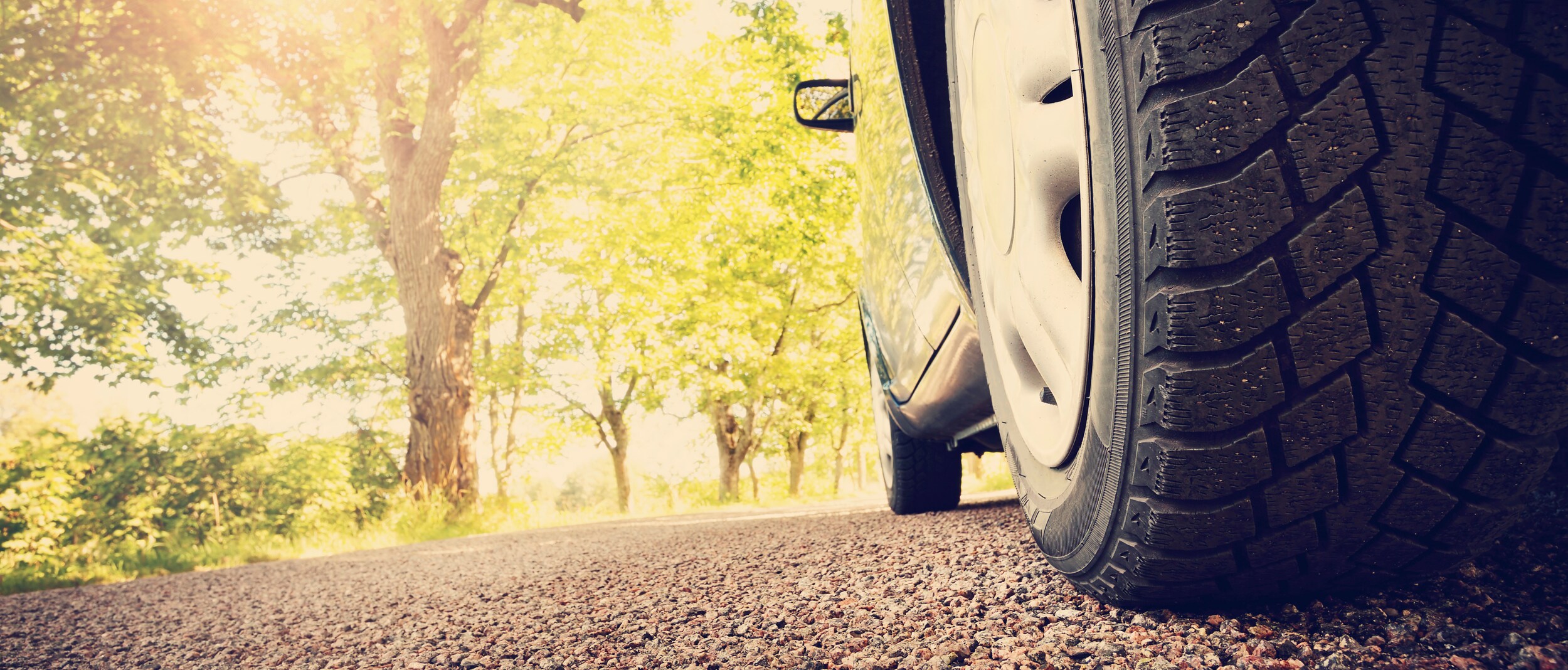 Expert Tire Service with the Teams at The Herb Chambers Companies
Throughout the Massachusetts area, drivers will often come across rugged road conditions and snow-swept roads that affect your ability to drive safely. Snow and ice are particularly difficult to manage when the cold months hit, and this can affect your ability to control your vehicle and it can affect the stopping distance of your vehicle when you step on the brakes. Staying on top of your tire maintenance is important to your safety, and it helps keep your vehicle safer in potentially tricky situations. The service teams at any of our Herb Chambers Companies locations are happy to assist you with any of your maintenance or repair needs, so give us a call to schedule an appointment!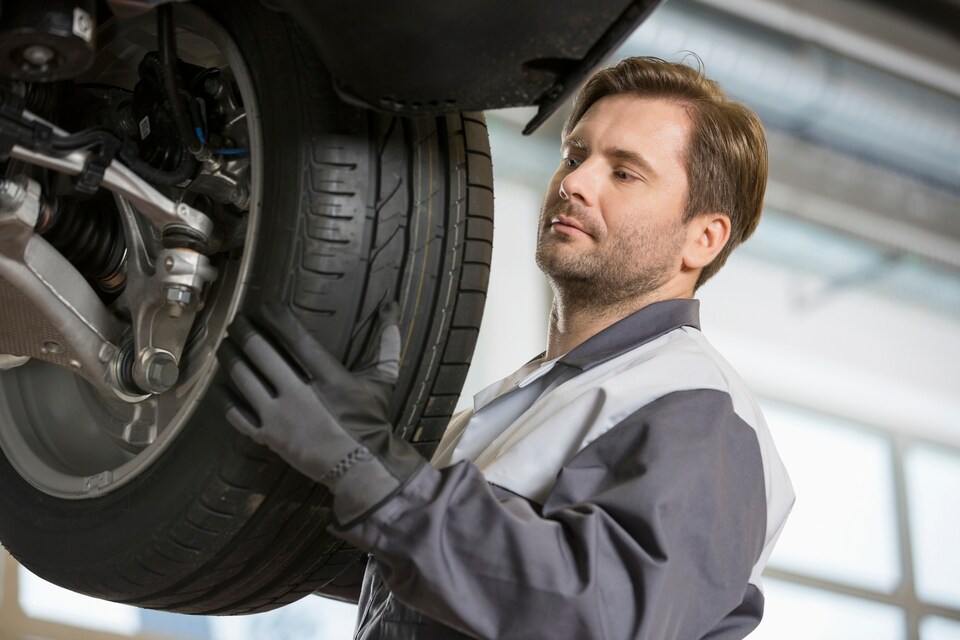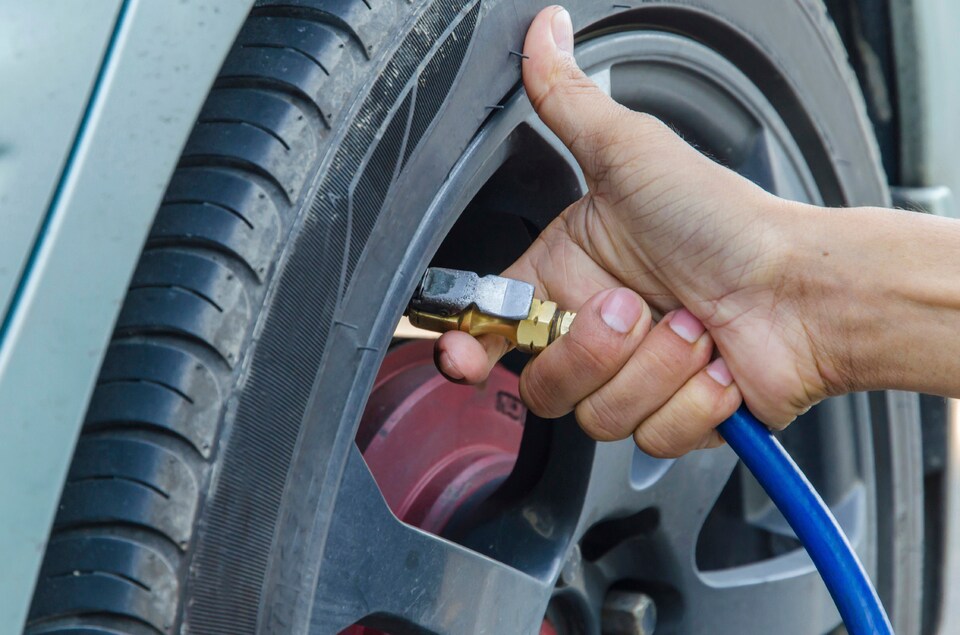 Monitor Your Tire Tread with the Quarter Trick
The tread on your tires is important because it can affect your tire's traction. Low tread means you won't have the best capability when it comes to stopping or controlling your vehicle when the road conditions are less than favorable. However, there is an easy way to determine if the tread requires you to get your tires changed out. If you don't have time for a service appointment, or you just want to determine if you need one, you can check the condition of your tire tread with a simple process.
Get a quarter. This is the tool you will use to determine what condition your tire tread is in.
You will want to flip your quarter so that you're placing Washington's head into the tread of the tire.
If you can see above the head of Washington, this means it is time for a new set of tires. This signifies that your tread is very low and requires maintenance.
If you find that this is the case, our parts team can set you up with new tires and ensure you're ready to take on the challenges of driving around Boston and beyond.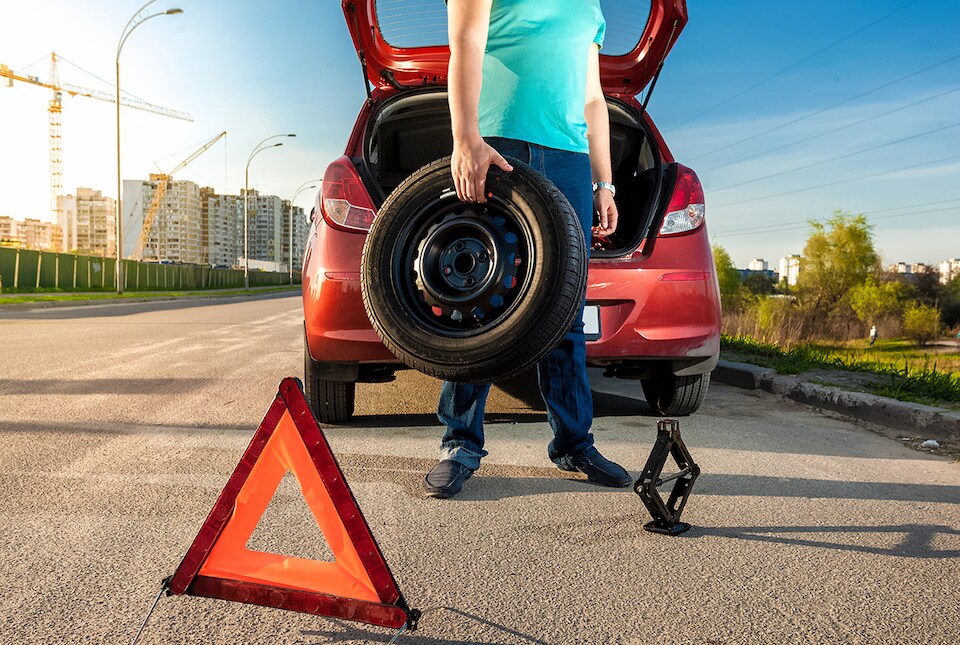 What is the Importance of Tire Service?
When you drive, your tires interact with the road consistently. Over time, this will cause them to start wearing down, and it will affect your vehicle's performance. Most importantly, overused tires can negatively impact your vehicle's stopping distance. This can lead to dangerous situations in traffic and might cause accidents. There are a few services that our Herb Chambers Companies dealerships provide to keep your tires in top shape. Our service teams are happy to help with any of your needs.
Tire Rotations
If you drive on the best road conditions, your tires will wear out. However, they don't wear out evenly because they make contact with the road at an uneven pace. That's where tire rotations become necessary. Between front and back, left to right, they won't wear down at the same rate. A tire rotation, an easy enough maintenance to perform, ensures that your tires don't wear down unevenly and that they will last longer.
Tire Pressure Monitoring
You can monitor the pressure of your tires fairly easily, even though most vehicles will have their version of a Tire Pressure Monitoring System. The alert from this system usually only makes you aware of any issue when the tire pressure is already low. You can check the tires by taking a reading with the tire pressure gauge. Then, compare the PSI reading you get to the number on the inside of your driver's side door. This is the pressure your tires should be at so if you don't see similar numbers, you should bring your vehicle in for service.
Keep Your Vehicle Safe with Tire Service at a Herb Chambers Companies Dealership
With winter months and rough road conditions, your tires take a beating. When your tires are properly inflated and care for, you'll get better performance, traction, and better fuel ratings. Give one of our expert service teams a call, and we'll happily schedule you an appointment.
Get the Right Tires for Boston Winters at a Herb Chambers Service Center
Your vehicle deserves elite-level service, which can be a challenge to find with so many options around the Boston area. Here at our Herb Chambers dealerships, we pride ourselves on offering high-quality experiences and customer service. We want our Cambridge drivers to get the best service around Massachusetts while enjoying great savings on service and parts.
We know that Boston roads can often put your vehicle through a lot, especially when it comes to your tires. Providence, RI drivers who make the trip into the city might find that their tires take a beating, which is why we are happy to provide some information on why service with us will keep your vehicle on the road for a long time. You will also find information on your tires and some signs as to when you might need new ones. When you need the best routine maintenance and service for your vehicle, a Herb Chambers service center is a perfect fit!
Why Service with the Herb Chambers Group?
Around Worcester, you might find an adequate mechanic who can patch up your tire and get you back on the road quickly. Adequate doesn't always cut it, especially when the weather turns cold, and you need to prepare for winter roads and snow. At our Herb Chambers dealerships, we make sure to offer the best service around, with a team of factory-trained technicians who know the ins and outs of your specific model. Our state-of-the-art service centers provide the necessary tools and resources to take care of your vehicle, and our service center technicians only use top-quality diagnostic and repair equipment to ensure you get the best care possible. When we need to replace parts on your model, we will only use genuine parts provided by the manufacturer to ensure the right fit and your vehicle's longevity. For Boston drivers, routine service with our team will keep you on the road no matter what time of year it is.
Signs that You Need Tire Service
Your tires are an essential part of your vehicle's performance. They are an important part of what takes you from point A to point B, and with proper care, can enhance your vehicle's safety and efficiency. Without proper care, you can find yourself unable to control your vehicle when trying to come to a stop, especially when Somerville winters hit. We encourage you to seek service help when your tires start to have issues gripping the road and finding purchase through tricky weather conditions.
There are signs you can look out for when it might be time for your vehicle's tires to get serviced. These indicators may include:
Uneven Wear and Tear
Your Tires are Losing Tread or Starting to Bald
Your Tires are Starting to Cup or Develop Scalloped Tread-Wear Patterns
Your Vehicle Pulls to the Left or Right when Driving
You Can't Stop Safely, or You Need to Stop Sooner than Necessary to Come to a Complete Stop
Should any of these signs start to occur in your Burlington neighborhood, we recommend that you reach out to a Herb Chambers service center as soon as possible.
How Often Should You Have Your Tires Serviced?
Our service technicians recommend that you have your tires checked every 40,000 miles or six years, whichever comes first. You might find that you need them changed sooner based on a few different factors, including how often you drive, the traffic that you deal with, and how often you deal with snow, salt, and ice from winter roads. Our service teams encourage you to reach out with any questions you might have with tire care around Boston and schedule an appointment when you need service!
Your tires deserve the best care around Boston, Worcester, and other surrounding areas. That's why we are happy to help you at our many Herb Chambers locations. Stop by today or give us a call and schedule an appointment! We can't wait to help you with all of your service and maintenance needs!
Contact
The Herb Chambers Companies
Directions 02143

Hours
Monday

8:30am - 8:00pm

Tuesday

8:30am - 8:00pm

Wednesday

8:30am - 8:00pm

Thursday

8:30am - 8:00pm

Friday

8:30am - 6:00pm

Saturday

8:30am - 6:00pm

Sunday

11:00am - 5:00pm