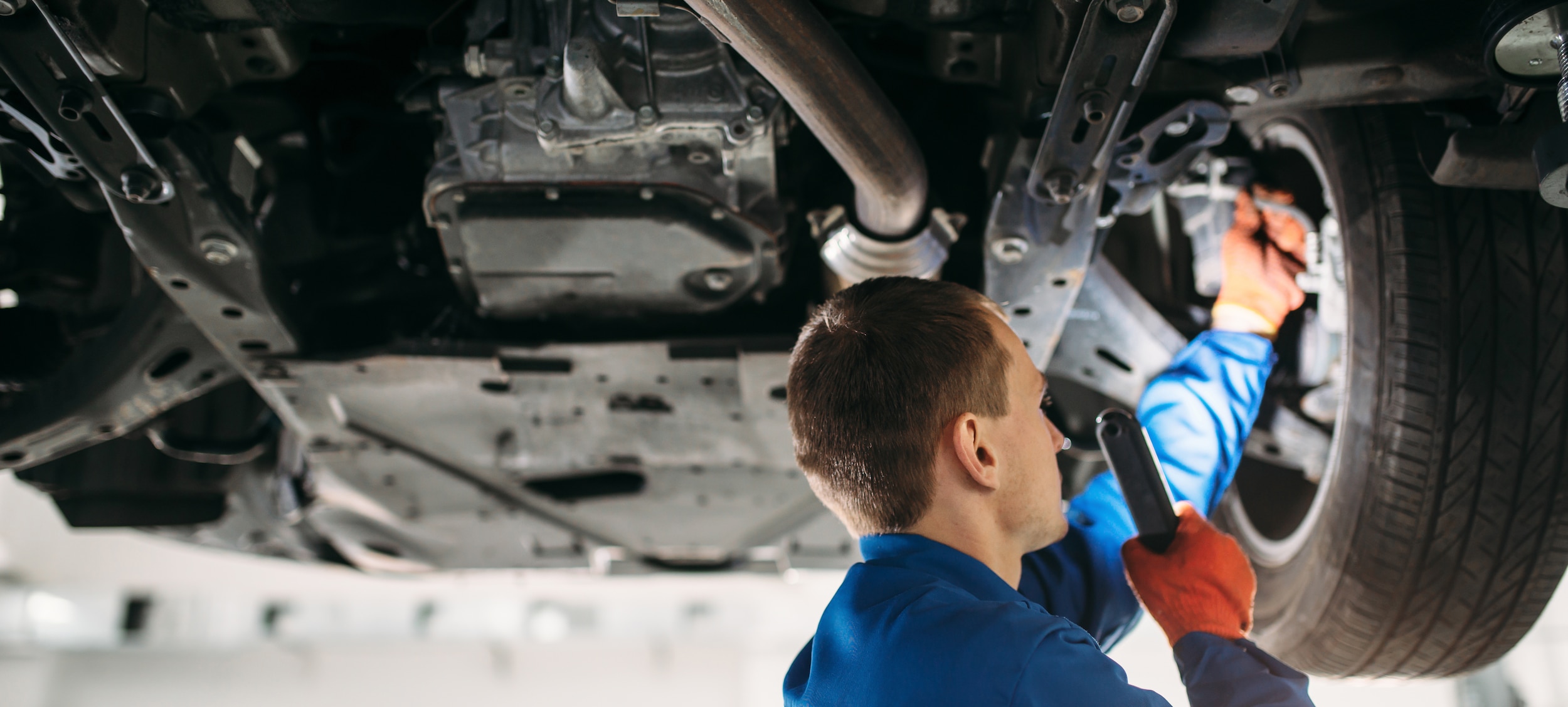 Herb Chambers

Brake Service
Discover Expert Brake Service and Factory-Trained Technicians at Every Herb Chambers Location
When it comes to your vehicle's brakes, you want to ensure that they operate at a high-level. The more wear and tear that they incur, the less likely you can react to situations in time. Without proper brake service, you can find your vehicle's safety compromised and it can lead to costly repairs that could have been easily avoided. That's why we offer world-class service at every Herb Chambers location because we want to make sure you navigate around Massachusetts and beyond, safely.
Our skilled technicians are well-suited to take care of any of your maintenance or repairs needs, and they employ a variety of diagnostic and repair equipment to accomplish the task at hand. When you believe your brakes are responding the way they should, give one of our service centers a call and we'll get you to inspect them and determine whether you need new brakes or not.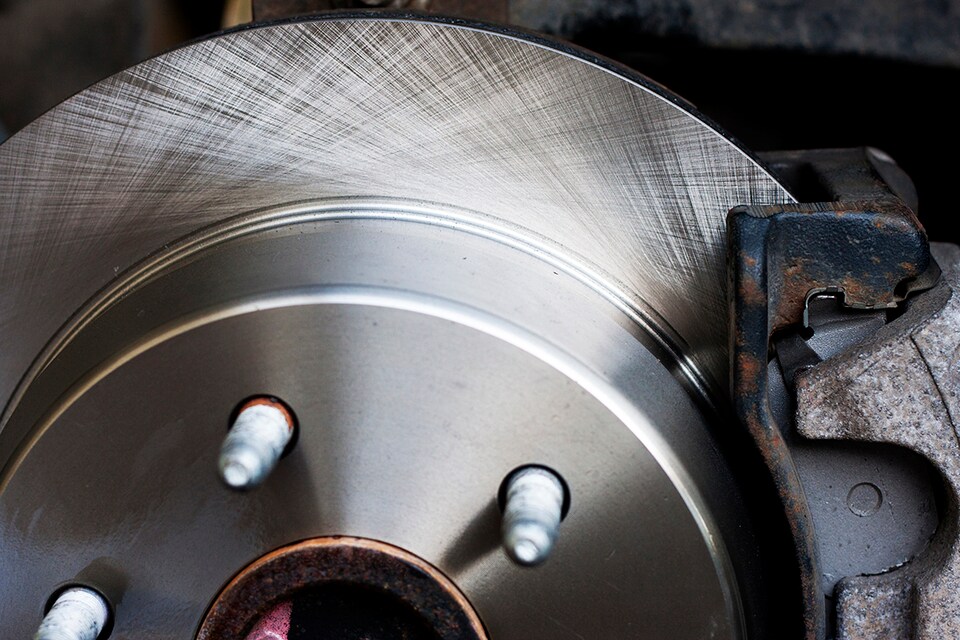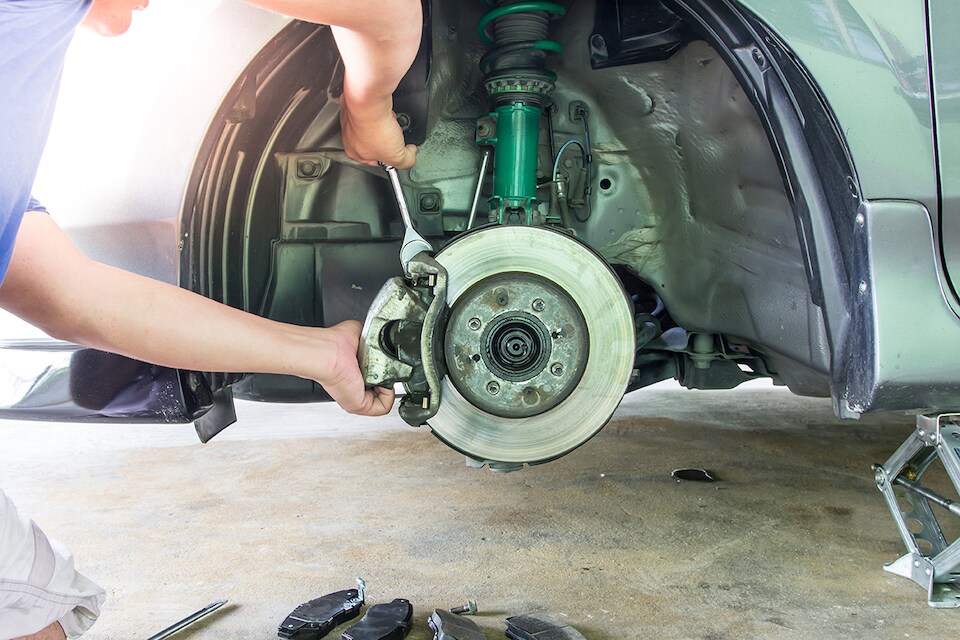 Signs to Watch for When Your Brakes Need to be Repaired or Replaced
If you discover any of the following issues are occurring with your vehicle, it could be a sign that your brakes are wearing down over time and need to be replaced. The service teams at our Herb Chambers locations are happy to help assess what is wrong and find the appropriate fix for the issue.
Unable to Stop in Time: You might find yourself unable to stop in time if your brakes are compromised or worn down over time. If you are having issues stopping or trouble slowing down in time, this could be a good indication that your brakes need to be replaced.
Squealing or Scratching Noises when You Brake: Sometimes when the brake pads are worn down enough, you might hear loud squealing or metallic scratching noises occurring. These can indicate worn brakes and should immediately be brought in for brake inspection.
Vibrations when You Brake: When you step on the brakes, you might discover that you can feel vibrations or a "jittery" feeling. This might be a telltale sign that the brakes are started to wear down and require service with a Herb Chambers location.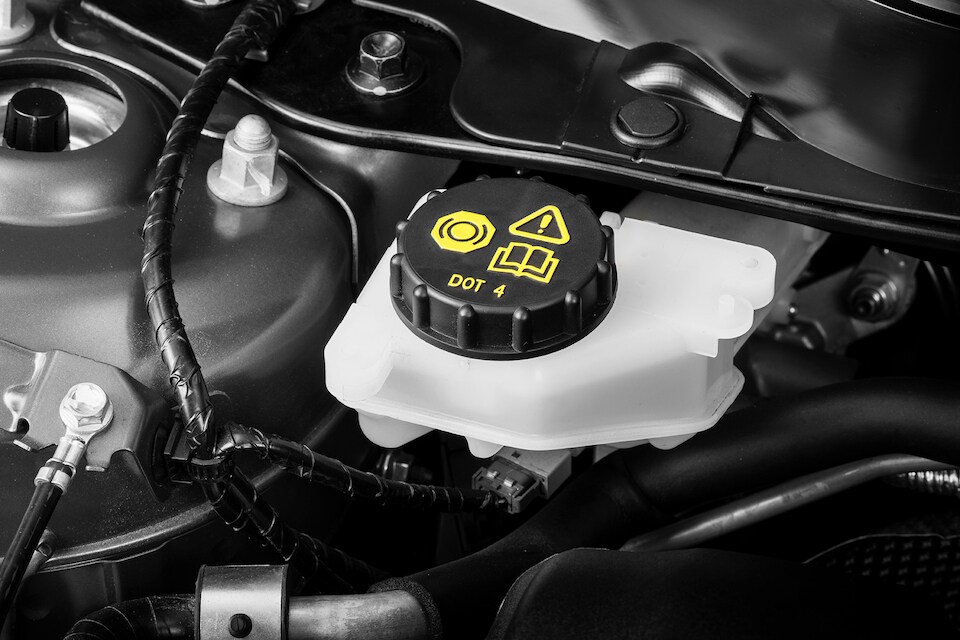 When Should a Service Appointment for My Brakes be Scheduled?
There are a few factors that can go into getting your brake pads replaced or repaired. Typically, most brake pads need to be replaced after about 50,000 miles of use, but this can range from 25,000 miles to 70,000 miles and can be affected by numerous factors like the materials used in the brake pads, driving habits, and the environment you drive in such as weather and traffic conditions. For your specific vehicle, we also recommend that you refer to your owner's manual as it has specific guidelines that are designed to set up a routine maintenance schedule for your vehicle.
The Importance of Brake Fluid Replenishment
Brake fluid is necessary to the function of your brakes because they help lubricate the moving parts in your vehicle. Over time, the brake fluid starts to lose its efficacy and when that happens, it can affect the performance of your brakes and their ability to stop in time. At our service centers, we'll ensure that your vehicle's brake fluids are replenished and good to go.
Reasons to Choose a Herb Chambers Locations for Your Brake Service Needs
Our team of certified technicians is capable of taking on any job, big or small. When it comes to your complex brake system, we know it can feel daunting to repair on your own. That's why we're highly qualified to take care of the issues for you at a time that works perfectly for your busy lifestyle. Don't let your brakes continue to wear down over time. Give us a call and we'll get you in for a service appointment and ensure your brakes continue to operate a high level!
Get Expert Brake Service around Boston with the Herb Chambers Service Team
When it comes to your morning drive, nothing makes more of a difference than the safe and secure operation of your vehicle. Many systems keep you happy and enjoying the ride, but your vehicle's brakes are perhaps the most important to deal with Boston and Burlington drivers. Your brakes are an integral part of your car's performance, and here at our Herb Chambers service locations, we are happy to keep them operating at a high level. We offer a wide variety of service specials to help you enjoy competitive pricing on maintenance needs for your vehicle, and we encourage you to stop by the nearest Herb Chambers location to enjoy the best care around the Boston area for your brakes and more!
Why Should You Choose a Herb Chambers Location for Your Next Service Appointment?
You might be tempted to choose a local mechanic to help with your vehicle's service needs, and they can provide adequate service to get you back on the road. But, you might have to travel miles to find a mechanic that you prefer, and you won't always get genuine parts and superb service guaranteed. With the many Herb Chambers locations around Boston, Somerville, and Cambridge, we ensure that you get the best care possible. We are conveniently located in numerous locations around the Massachusetts areas, and we provide excellent care to cover all of your service needs. No matter which location you choose, we will repair your vehicle with genuine parts that are perfectly designed for your specific model. Our goal is to deliver excellent customer service and care for your vehicle, ensuring that you enjoy a long time behind the wheel of your car!
Why is Brake Care Important for Boston Drivers?
Your brakes are one of the most important safety features your vehicle has to offer. They provide you with the ability to stop safely, whether you are slowly coming to a stop at a stop sign or you need to stop suddenly to prevent an accident from happening. Without proper care, you might not be able to react quickly, leading to possible collisions and potentially expensive repairs. Brakes are also important when the winters around Providence, RI get difficult, and the roads are covered with snow and ice. We encourage you to stop by with your vehicle when you notice that your brakes are starting to have a slower reaction.
Signs Your Brakes Need Service
Your vehicle's brakes won't suddenly quit on you in the middle of the road without any warning. There are indicators that you should watch out for that will signify that your brakes need quality service around Boston at one of our many conveniently-located Herb Chambers locations. These signs include:
Squeaking or Squealing Noise is Coming from Your Brakes
Brake Service Light Indicator Turns On
Deep Grinding Metal Sound
Vibrating Brake Pedal when You Press the Brakes
Longer Stopping Time and Distance to Come to a Complete Stop
Should any of these signs start to occur, reach out to our service teams around Boston and schedule an appointment!
How Often Should You Have Brake Service Performed?
It's hard to plan on brake service because service appointments can depend on the type of driver you are and the conditions that you deal with when you drive. Brake service for Boston drivers can depend on conditions like winter roads or traffic that is heavy and constantly stop and go. Typically, you should schedule service anywhere between 20,000 to 50,000 miles, but paying attention to signs that your brakes give you can ensure you get the proper service care when you need it.
Schedule Service at a Herb Chambers Location near Boston and Worchester
Your vehicle deserves the best care possible, which is why we recommend you work with our highly-trained team of technicians at our many Herb Chambers locations. Give us a call today to schedule an appointment and enjoy the best care around the Boston area!