2019 Toyota Sequoia Driving Impressions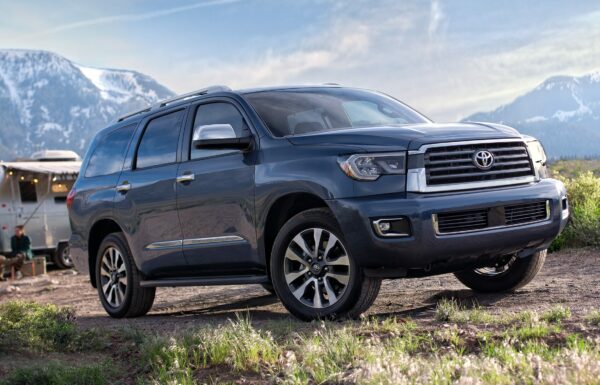 The muscular V-8 engine makes 381 horsepower and 401 pound-feet of torque. It sounds great and moves the Sequoia with authority on the highway. The six-speed transmission shifts well enough, but it competes against the ten-speeds of some rivals, which partly explains the lower fuel mileage.
The handling is truck-like, with lots of ride motion and relaxed steering. The TRD Sport package gets Bilstein shocks and bigger anti-roll bars that slightly firm up the handling.
The four-wheel-drive system, with its low-range transfer case and a locking center differential, is not like the more street-oriented all-wheel-drive systems of rivals. It's intended for off-road use, where the tires are allowed to slip to prevent binding in the drivetrain.