2019 Kia Forte Driving Impressions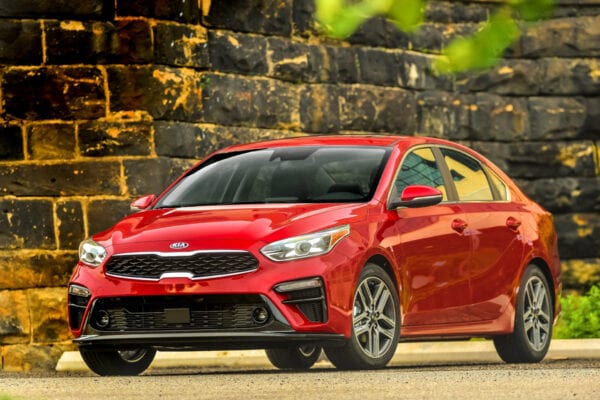 The new Forte has moderate power and predictable handling, and that's fine. Its 147-horsepower engine feels adequate and its CVT makes the most of its fuel-efficient design. The best CVTs are programmed to simulate the changing of gears—and this is what the Forte's CVT does, as it moves between pre-selected ratios. It has a Sport mode that is engaged by moving the shift lever to the left, and in this mode the driver can manually shift up and down among these simulated gears.
In our seat time, we felt a soft and compliant ride, especially on the 15- and 16-inch wheels, and steering that's firmer and provides more feedback than before, as well as being more direct than you usually find on cars of this price.