2019 Honda Odyssey Driving Impressions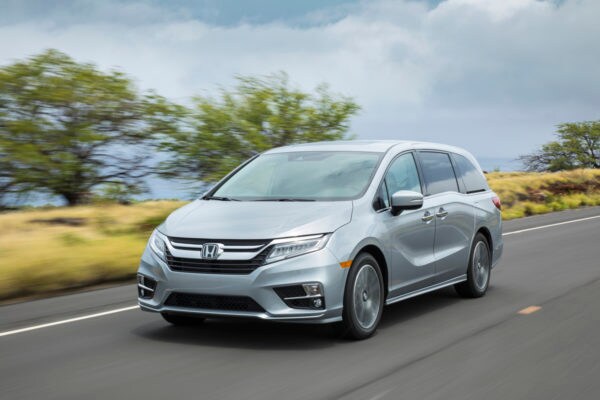 The Odyssey rides with stability, and smoothness. The electric power steering is quick and controlled. It feels more like a confident crossover than a lumbering minivan. It's more connected to the road than a minivan is expected to be. The ride still isn't as smooth as a Pacifica.
The 3.5-liter V-6 engine makes 280 horsepower, which is 32 hp more than before, so it's faster; the Odyssey seems quicker than the Pacifica.
The 10-speed automatic transmission is much better than the 9-speed. The 10-speed shifts smoothly and responsively, and uses all 10 gears seamlessly. Only the Touring and Elite models get the 10-speed.