2019 Honda Fit Driving Impressions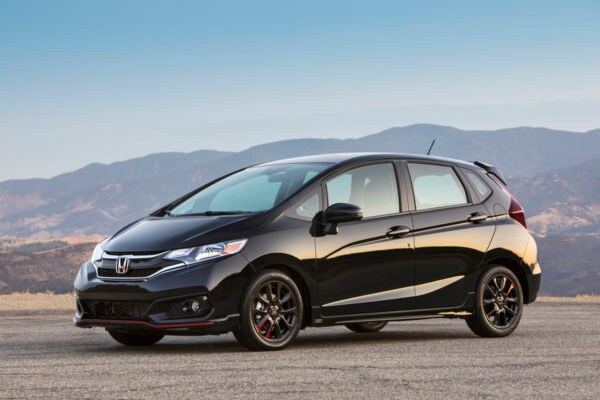 Unlike others, including Honda with their Civic Si and Type R, there is no hot-hatchback version of the Fit. The Sport model gets bigger wheels and some sporty trim, but isn't any quicker. All Fit models use the same engine, a 1.5-liter four cylinder making a modest 130 horsepower and 115 pound-feet of torque. It's responsive enough, but not objectively quick.
The 1.5-liter engine is peaky, reaching its maximum torque of 115 pound-feet at 4600 rpm, while its sweet spot for zip is about 4000 rpm. That's the far other end of some small-displacement turbocharged engines, that have their torque down low. Those engines are more relaxing to drive because they're responsive even if you're lazy with the throttle.
A sweet 6-speed manual is standard, and is precise with light shift action; it's about the best we've experienced in a subcompact. The 6-speed deals with the engine's powerband much better, because the CVT seems to be slightly mismatched to the powerband. However the 6-speed requires constant engagement from the driver. The choice might be moot, because 6-speeds are very hard to find, and anyhow get 4 fewer miles per gallon than the CVT.
Fortunately the paddle-shifting 7-speed CVT makes downshifting for torque quick and easy. The CVT has a sport mode that quickens throttle response, as well. It doesn't feel like a big rubber band like so many others.
The handling of the latest Fit isn't as responsive as previous generations, and it leans more in corners and dives more under braking, but it's still one of the better-handling compacts. Its suspension (front struts, rear torsion beam) is designed for a solid and controlled ride, which it delivers despite its short wheelbase. The ride is smooth, with a suspension that's well-tuned to soak up most road imperfections, working as well as any small car on the market today. The brake pedal is precise and easy to modulate.