2019 Cadillac ATS Walk Around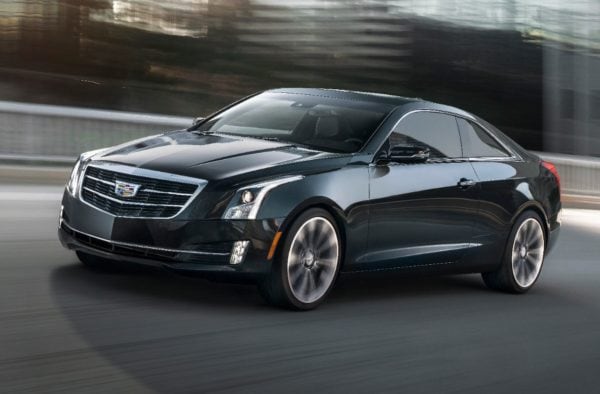 The ATS is distinctively Cadillac, with the classiest styling in town. Nobody does edges like Cadillac, and the ATS is beautifully chiseled in the front and rear. With a long hood and athletic stance, it's crisp and handsome. Its proportions establish a presence.
The ATS Coupe boasts a character line that runs the length of the car, while the ATS-V shouts muscle car, with an aero kit, a pronounced front fascia, wider fenders, big alloy wheels, fatter tires, twin pipes, and domed hood.
Interior
The ATS cabin is warm, plush and well-crafted. A noise cancellation system keeps it quiet. It's relaxed and ergonomic, draped in wood, leather and metal. The center stack is cool and high-tech, with an 8.0-inch touchscreen. The CUE infotainment system is improved, and shines. The CUE system uses haptic feedback systems that can be frustrating, but it cleans up clutter in the cabin. A wireless charging mat lives in a secret compartment behind the screen.
In front there's plenty of room and the deep sport buckets are comfortable. In back it's a tight fit with 33 inches of legroom, well short of the BMW 3-Series and Benz C-Class. There isn't much trunk space either, well below the Audi A4 and Infiniti Q50. Entry and exit can be tricky.
The ATS-V is available with Recaro seats with suede accents, but standard cabin materials are about right for the price. Some trim details don't meet the level of the Mercedes C63 AMG. However when compared to the BMW M3 and M4, the ATS-V feels a step ahead in its leather seats and its metal and plastic trim.