2019 Audi TT Introduction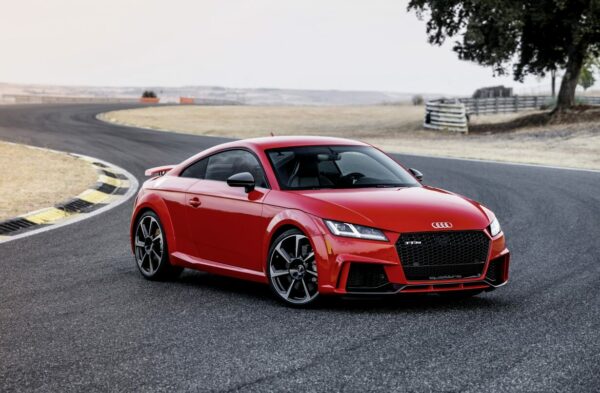 The Audi TT is an uncommonly versatile sports car, to say the least. It can be a coupe or roadster, two- or four-seater, fun toy or small supercar.
For 2019 it's unchanged except for small tweaks to the front and rear end.
The original 1999 Audi TT pioneered a sort of Art Deco styling theme, but the current one is more contemporary. It's handsome, with sharp lines, a wide trapezoidal grille and big wheels.
The base TT is powered by a 2.0-liter turbo-4, here making 220 horsepower and 258 pound-feet of torque with standard all-wheel drive. The TTS boosts that engine to 288 hp and 280 lb-ft, which takes nearly a second off the 0-60 mph acceleration; the TT does it in an exciting 5.2 seconds, but the TTS does it in a breathtaking 4.4 seconds. They both use a 6-speed dual-clutch automatic gearbox.
If breathtaking isn't fast enough, there is the TT RS coupe, which drops a 2.5-liter turbocharged 5-cylinder engine under the hood. It uses its 400 hp and 354 lb-ft to burst from 0-60 mph in 3.6 seconds. Its top speed is nearly 20 mph higher, at 174 mph. Its dual-clutch transmission gets a seventh gear to carry that speed.
The TT is EPA-rated at 23 mpg city, 31 highway, and 26 combined, on regular fuel. The TTS gets just 1 less mpg but demands premium fuel.
The TT hasn't been crash-tested. Blind-spot monitors are optional. Automatic emergency braking isn't available.