2019 Audi Q5 Introduction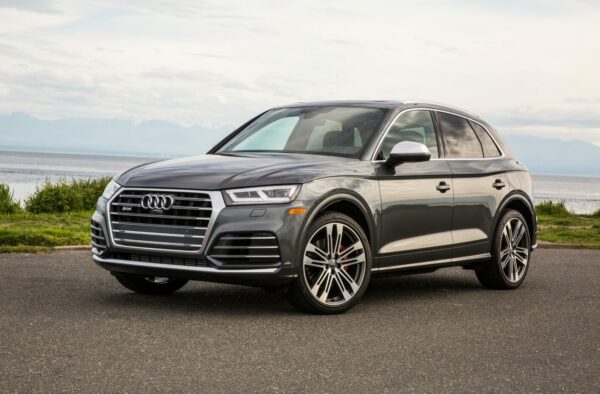 The 2019 Audi Q5 puts mid-size crossover function to the fore, and heaps on luxury features and touches. Now in its second year in its current form, the Q5 adds heated front seats and a 7.0-inch digital display.
The base engine is a 2.0-liter turbocharged 4-cylinder making 252 horsepower and 273 pound-feet of torque. It's the same engine that's used in the heavier Audi Q7, so it has more oomph in the Q5. The transmission is a 7-speed dual-clutch automatic. Acceleration is brisk and effortless.
A high-performance Audi SQ5 edition sports a turbocharged 3.0-liter V-6 making 354 horsepower, mated to an 8-speed automatic. Acceleration is more brisk, if not breathtaking. New for 2019, the SQ5 comes in base trim, keeping the price down with the focus on performance.
The Q5 seats four persons comfortably and five a bit less so. Fold down the rear seat, and the Q5 becomes a capable cargo wagon, one that fits easily in the garage.
The EPA rates the 2019 Q5 at 23 mpg city, 27 highway, and 25 combined. The SQ5, with two more cylinders and 102 more horsepower, gets 19/24/21 mpg.
The NHTSA gives the Q5 five stars overall for safety, with four stars for rollover. The IIHS named it a Top Safety Pick.
Standard equipment for 2019 includes automatic emergency braking that the IIHS rated "Advanced." It prevented a crash at 12 mph and slowed the car by 21 mph in the 25-mph forward crash test. An optional system avoided the higher-speed crash altogether.