2018 Mercedes-Benz SL-Class Introduction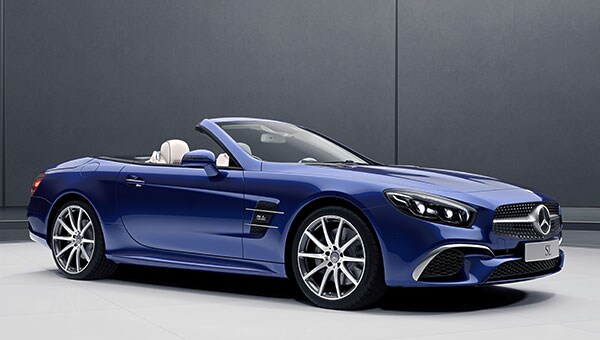 The Mercedes-Benz SL-Class is not so much sports car as it is small luxury roadster. It's elegant and powerful, while being gentle and nimble. Open-air rivals might be the iconic Porsche 911 Cabriolet and legendary Chevrolet Corvette, while other marketplace competitors would include the gorgeous Jaguar F-Type, and awesome Aston Martin DB9.
Now in the seventh year of its generation, the SL-Class was freshened and upgraded for 2017 with a more svelte body and new 9-speed transmission. It's unchanged for 2018, except a rearview camera is now standard on the lowest model, the SL450.
The entry-level model is the SL450 with its twin-turbocharged 3.0-liter V6, making 362 horsepower and 369 pound-feet of torque.
Next comes the SL550, sporting a twin-turbo 4.7-liter V8 with 449 hp and 516 lb-ft.
The SL65 flaunts a massive 6.0-liter twin-turbo V12 that delivers a racecar-like 621 hp and unbelievable 738 lb-ft of torque. Finally, there is the Mercedes-AMG SL63, which backs things down a bit, but not much, to a twin-turbo 5.5-liter V8 making 577 hp and 664 lb-ft of torque; it uses a 7-speed automatic.
The SL-Class hasn't been crash-tested by the government or insurance industry, but it's safe to say that it's exceptional among performance cars, as it receives so many of the active safety systems found in the S-Class flagship sedan. Collision Prevention Assist Plus is standard, with active brake assist. Also active headlamps, LED daytime running lights, and Attention Assist, which monitors the driver for drowsiness and displays a coffee-cup icon on the dash when it's time for a caffeine break.
The 2018 SL-Class hasn't been rated by the EPA, but the SL450 with the twin-turbo 3.0-liter V6 should get about 23 miles per gallon. Mileage goes down as power goes up in the other models.