2018 Lincoln MKT Walk Around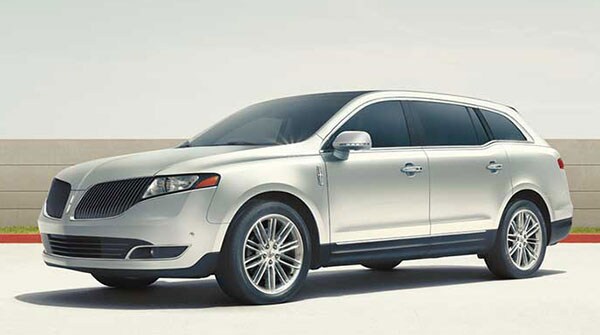 Only a glance is needed to realize that appearance isn't a prime selling point for the MKT. Unless they're impressed by the big crossover's utility value and potential comfort, observers are far more likely to call it ungainly or homely than pretty or enticing.
Engines and underpinnings are shared with Ford's defiantly boxy Flex, but sheetmetal definitely is not. While the distinctively familiar Flex has aged nicely through the past decade, the MKT remains burdened with an almost lumpy-looking physique, led by a protruding snout. Overall appearance harks back to some earlier Lincolns, and the design seems wholly out of step in 2018.
Interior
Roomy and comfortable inside, the MKT promises ample space for up to six passengers. Nothing about the interior could be called sleek or modern. Trimmed with wood and leather, the cabin looks somewhat outmoded, yet emits a soothing aura.
Standard Bridge of Weir leather upholstery raises the luxury level. Front and second-row seats qualify as sumptuous, like those in Ford's Flex. Front occupants sit a little low, but benefit from well-padded cushions.
In the second row, individual captain's chairs can replace the usual three-place bench, reducing capacity from seven to six passengers. In either configuration, occupants can expect ample stretch-out room. Seating space is greater than expected in the third row, too, though getting there can be a challenge for adults.
Although the dashboard layout is logical and orderly, if on the dull side, controls can be frustrating. Substituting for conventional buttons, capacitive-touch audio and climate controls convey a clean appearance, but don't function as well as ordinary switches and knobs. The volume slider is especially troublesome.
Sync 3 infotainment responds quickly, working from menus that are easy to sort through. Each model gets an 8.0-inch screen.
Cargo space is bountiful, totaling 76 cubic feet when second- and third-row seats are folded away. With the second row upright, volume drops to 39.6 cubic feet. Raise both rows, and space amounts to 17.9 cubic feet.