2018 Audi A6 Introduction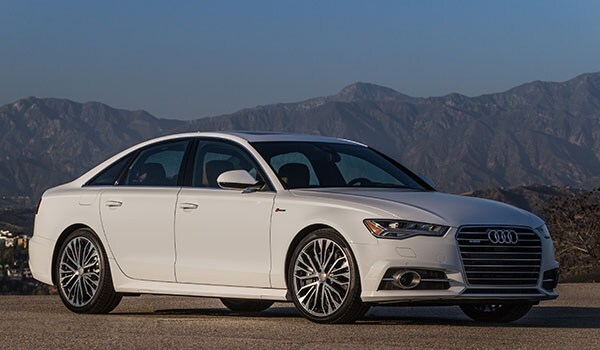 The Audi A6 is a midsize near-luxury sedan with a reserved demeanor, no nonsense, while offering the features, refinement and safety found on more expensive sedans. Underneath, the A6 is much like the A7, without the passion or athleticism expressed by the A7's sheetmetal. That's not the mission of the A6.
The A6 with the passion mission is the S6, having something special under the hood, namely a twin-turbocharged 4.0-liter V8 with 450 horsepower and 406 lb-ft of torque. It's got quattro all-wheel drive and a seven-speed twin-clutch transmission, an engineering technology where Audi has always been a step ahead.
Standard engine in the A6 is a 2.0-liter turbocharged four-cylinder making 252 horsepower and 273 pound-feet of torque. It uses either a 7-speed dual-clutch transmission with front-wheel drive, or an 8-speed automatic with quattro all-wheel drive. It gets excellent fuel mileage, EPA rated at 28 Combined miles per gallon.
Quattro is proven, after many years of Audi again being a step ahead in all-wheel drive development. It's well worth the cost, if inclement weather is in the car's life.
There's also a supercharged 3.0-liter V6, making 340 horsepower and 325 pound-feet of torque, with an 8-speed automatic and quattro. It's a sweet engine, in a perfect spot between the four-cylinder and V8. It comes with both the Prestige model and Sport model, and works for both.
The only changes for the 2018 A6 are shuffled packages bringing more features at a lower price. The former Competition model becomes the Sport model, with a Competition package available.