2017 Toyota Corolla Summary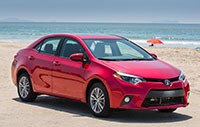 Everything about the Corolla is proven, so it's hard to go wrong. Fuel mileage is high. The CVT is a good one, and that's important. We wish there were a hatchback, but at least there's the Toyota iM.
Sam Moses contributed to this report, with staff reports by The Car Connection.