2017 Lexus ES Driving Impressions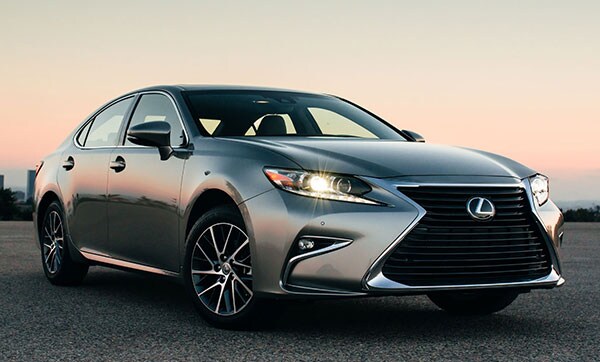 The standard 268-horsepower V6 is used in many Toyota models, which takes off some Lexus luster but not any performance. The optional Drive Select system increases acceleration, but we found it to be just fine in Standard mode. The six-speed automatic works well, but it's still down a couple of cogs compared to its competitors.
The ES 300h is surprisingly vivid, with acceleration that gets up and goes, and it offers 39 Combined miles per gallon. However, if you're driving it to get up and go, you won't get 39 mpg. Its standard Drive Select system has Eco, Power, and EV modes. Eco is for fuel mileage, Sport quickens the car's response, and EV enables the car to travel short distances at low speeds without gas. It's mostly good for parking lots.
Compared to other Lexus and Toyota hybrids, we could hear a bit more whine from the electrical components. But we think that's only because the ES cabin is so well sound-proofed against other noises. That's the Catch 22 that drives engineers crazy; the quieter you make a car, the more you hear lower decibel sounds you never heard before.
Many luxury sedans nowadays have rides that are firm. The ES350, though not a luxury sedan, isn't among them. It rides softly. The standard wheels are 17-inch alloys, although the models we've tested have had 18-inch wheels. That makes the tire sidewalls narrower, to keep overall diameter the same, and narrower sidewalls mean a firmer ride, but the ES350 doesn't seem to feel the effects.
Its driving dynamics are relaxed, offering a breath of fresh air from a segment where many cars have become sportier than many buyers want. Yet it can feel politely athletic when it's called upon to be, with steering that's firm but not heavy. It tracks straight and predictably.
The brake-pedal response on the ES 350 could use some improvement, however. It's way too spongy, without the firmness that's necessary for confidence. The ES 300h has the same problem only different, with its regenerative braking system that recovers energy. The transition just isn't smooth.