2017 Hyundai Elantra Introduction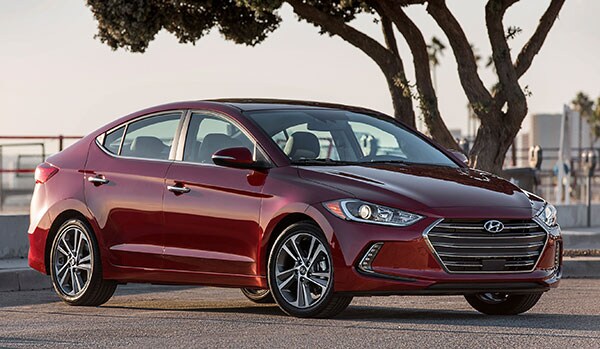 The 2017 Hyundai Elantra is all-new, an attractive compact sedan with impressive quality creds and a strong value proposition. Elantra competes with the Honda Civic and Toyota Corolla.
Like any major makeover, the 2017 Elantra sports new sheetmetal. It's also a bit bigger than the previous generation. But perhaps its most impressive upgrade is structural. Thanks to a higher percentage of high strength steel and increased use of structural adhesive, 394 feet of industrial glue, according to Hyundai, the new unitbody is 30 percent stiffer.
There's new under the hood as well, specifically, two new engines, and one new transmission.
As with the previous version, the sixth-generation Elantra comes standard with a 2.0-liter Atkinson cycle four-cylinder, available with either a 6-speed manual transmission or a 6-speed automatic. However, output of the 2.0-liter has been reduced, from 173 horsepower to 147, an adjustment presumably made in the interest of fuel economy.
Fuel economy is an EPA-estimated 26/36 mpg City/Highway for the Elantra SE with manual transmission, 29/38 mpg with the automatic, an improvement of several miles per gallon over pre-2017 Elantra models.
The optional engine, propelling the Elantra Eco, is a turbocharged 1.4-liter (128 hp, 156 pound-feet of torque). It sends power to the front wheels via a 7-speed dual clutch automatic. At this writing, Hyundai was awaiting official EPA fuel economy ratings for the Eco, but anticipates 32 mpg city, 40 mpg highway. Also, with the official Eco on-sale date slated for May, pricing was yet to be announced.