2017 Cadillac CT6 Introduction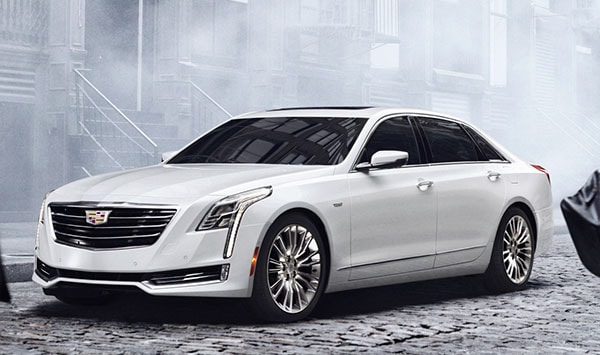 Cadillac CT6 was an all-new car for 2016, a luxury sedan intended to challenge Mercedes-Benz S-Class, BMW 7 Series, and Audi A8. The 2017 Cadillac CT6 lineup includes a new plug-in hybrid model. Otherwise, CT6 carries over to 2017 unchanged.
The CT6 is sleek and graced with good handling. It has efficient engineering going for it, enabling it to weigh substantially less than similar Mercedes or BMW models. That means the Cadillac's silky V6 brings as much speed as the competitors' throaty and thirsty V8s.
There are three gasoline engines available, all direct injection and mated to an excellent 8-speed automatic transmission. Base engine is a turbocharged 2.0-liter four-cylinder making 265 horsepower; then a non-turbo 3.6-liter V6 making 335 hp; and a new 3.0-liter twin-turbo V6 breaking the 400 barrier with 404 hp. The V6 powertrains are available with all-wheel drive. A 400-horsepower four-wheel-drive Cadillac sounds pretty honkin', even if it is called a Platinum.
The CT6 is Cadillac's new flagship sedan.