2017 Cadillac ATS Introduction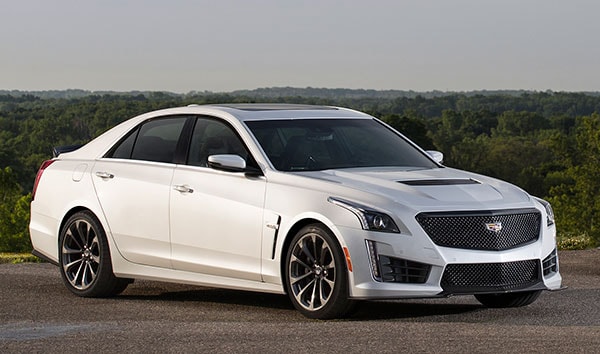 The Cadillac ATS is an all-American car, in coupe or sedan form, as good as the best of the German sports sedan or coupes.
The 2017 Cadillac ATS, the fourth year of this generation, is powered by two excellent engines, a turbocharged four-cylinder or silky powerful V6. The 2.0-turbo makes 272 horsepower and 295 pound-feet of torque, with an 8-speed automatic or 6-speed manual. The 3.6-liter V6 makes 335 hp and 285 lb-ft, mated to an 8-speed automatic.
All-wheel drive is available.
The 2.0 turbo with the 6-speed manual is a sleeper, a real live Cadillac sports sedan, with real live changing of gears, more torque than the V6, riding on a superb chassis and stiff suspension. It's like the little brother of the ATS-V.
The vigorous and enthusiastic ATS-V is Cadillac's worthy challenger to the BMW M3 and the Mercedes C63 AMG. It uses a twin-turbocharged 3.6-liter V6 making 464 horsepower and 445 pound-feet of torque. It's mated either a 6-speed manual with rev-matching or an ultra-fast 8-speed automatic.
The ATS earns five stars from the crash-testing feds, and not yet tested by the insurance people. Features such as blind-spot monitors and forward-collision warning with automatic emergency braking come standard on the upscale models. The ATS four-cylinder gets about 25 miles per gallon combined, on premium fuel. The ATS-V with the eight-speed gets about 19.