2017 BMW M2 Introduction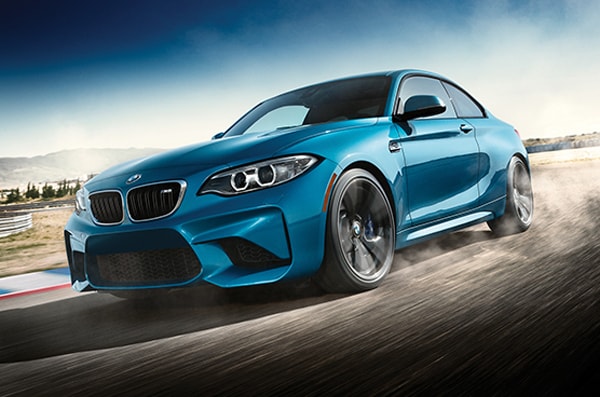 The BMW M2 is the type of M that enthusiasts expect from BMW; that is, it's not so quick around the track that it compromises driver engagement. It's arguably the closest thing to the BMW 2002, the sports sedan that inspired enthusiasts in the late 1960s and early 1970s.
Overall, performance from the M2 is superlative, and it's got good base equipment, although its style isn't universally loved.
Much of the M2 equipment is designed for performance, especially on the track. The twin-scroll turbo 3.0-liter inline-6 is the same engine used in the bigger M3 and M4, distinctly tuned for the track, including its pistons and iron cylinder liners. Its oil sump is designed to maintain oil pressure during hard cornering. It makes 365 horsepower at 6500 rpm and 343 pound-feet of torque between 1400 and 5560 rpm, with overboost to 369 lb-ft.
The M2 rockets from zero to sixty in 4.2 seconds with the 7-speed dual-clutch, 4.4 seconds with the 6-speed manual. Top speed is 155 mph, unless you want to spend $2500 more for the Drivers' Package that frees it to go 168 mph. It's a new option for 2017 BMW M2 models and includes a BMW drivers' school, a fun option.
The aluminum suspension and axle systems come from the M3 and M4, with aluminum subframes and chassis stiffening. The electronic Active M Differential can lock one wheel in 150 milliseconds, repeatedly, to stop wheelspin when the wheel has no traction, for example on glare ice.
The 19-inch aluminum wheels mount Michelin Pilot Super Sport tires, 245/35 front and 265/35s rear. Behind the wheels are perforated and vented discs, 15-inch front with four-piston M calipers, and 14.5-inch rear with two-piston calipers.
Fuel mileage is an EPA-estimated 20/27 mpg City/Highway, or 23 mpg Combined with the 7-speed dual-clutch transmission.