2017 Audi S5 Driving Impressions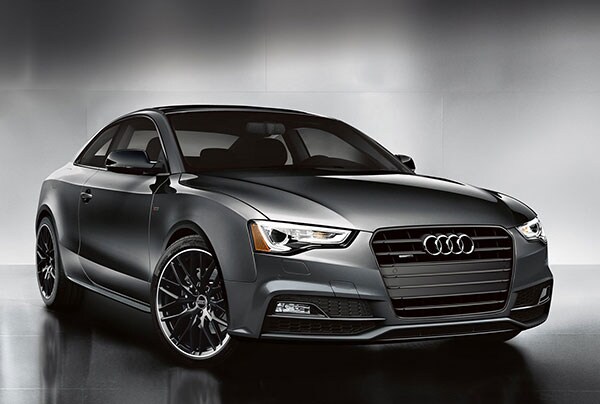 The S5 successfully straddles the worlds of comfort and performance. It's a versatile and spirited touring car, as the Audi Drive Select system lets the driver select modes with individual settings for the steering, transmission, and throttle, as well as ride stiffness with the optional adaptive damping suspension.
The handling is excellent, and despite the fact that the steering is a bit numb and artificially weighted, it's still especially nimble. The quattro all-wheel-drive system sends 60 percent of the power to the rear wheels, a good balance, until more traction is needed at the front on slick roads.
The brakes are strong.
The RS5 is an absolute gem, with its sport-tuned suspension, track-capable upgrades, and 4.2-liter V8 making 450 horsepower. The power climbs the rev range with increasing urgency, a reward that the quick 3.0T supercharged engine doesn't offer (although it's plenty quick). There used to be a manual transmission in the RS5, and it might be missed by some, given the torque of the V8, however the paddle-shifting seven-speed dual-clutch really works.