2016 Mercedes-Benz SL-Class Walk Around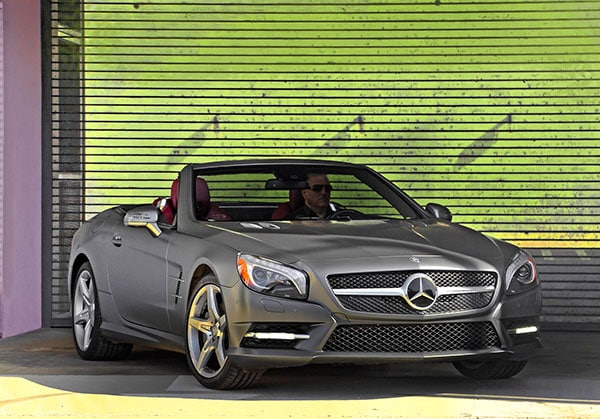 Over its long history, the SL-Class has gone through a succession of design generations, but a distinctive appearance tends to bind them together. Sporty and bold, the 2016 SL-Class is long and wide. From the rear, it appears related to the smaller SLK.
The overall look is uneven, as if the rear end belongs on a different vehicle. With the top raised, the roofline's slope and the teardrop-shaped taillamps seem out of sync with the imposing front end. With the top down, the difference is less noticeable.
Overall, the SL-Class has a formal profile with a large nose, somewhat like its Sixties ancestors. A big grille and air dams prevent the car from looking overly large or heavy.
Interior
Space is abundant and fittings excellent in the inviting two-seat cockpit, which has a technical feel. Aviation-type vents are complemented by a large LCD screen and a bounty of metallic trim. The steering wheel's bottom is slightly flat, and the driver grasps a short shift lever on the console.
Wide, supportive seats can accommodate a broad range of body types, keeping each one snug, with plenty of shoulder and elbow room, as well as a cushion extender. Space behind the seats, in contrast, is minimal: just enough to hold a briefcase. A pair of roller suitcases might fit in the trunk if the top is raised, but not when it's down. With the roof up, getting in demands some bending.
Controls are logically grouped, but not necessarily marked well. The navigation system is integrated with infotainment features, using the COMAND controller.