2016 Mercedes-Benz SL-Class Driving Impressions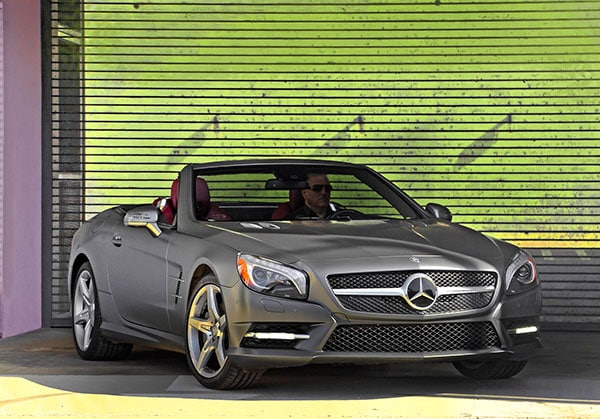 The SL-Class is a luxurious and sport touring roadster, with overtones of the original Ford Thunderbird. In addition to abundant power in a choice of levels, Direct Steer electric power steering helps provide a nimble, engaging road experience. Steering might lacks some feedback, but proper weight balance helps give the SL-Class in a neutral attitude in tight curves.
Active Body Control is available. Although it limits body roll, the active suspension fails to add much to the driving experience. The conventional suspension in the SL400 feels more natural and predictable.
As expected, the V6-powered SL400 is likely to travel at a more leisurely pace than its more potent siblings, though Mercedes-Benz claims a 5.1-second 0-60 mph time, which is very quick. The 7-speed automatic has paddle shifters, and the SL400 is a consistent performer. Because power develops at low engine speed, the V8-powered SL550 yields impressively potent acceleration.
The SL63 AMG amounts to a serious step upward in performance, and has a more exotic character, as well as a lusty engine note. With its V12 engine making 621 horsepower, the SL65 AMG could be considered overkill. Greater weight limits its agility, and it's only slightly swifter than the SL63.
As for economy, the SL400 is the thrift leader, EPA-rated at 20/27 mpg City/Highway. The SL550 is EPA-rated at 16/24 mpg, while the SL63 AMG manages 16/25 mpg and the SL65 shrinks to 14/21 mpg.