2016 Hyundai Santa Fe Driving Impressions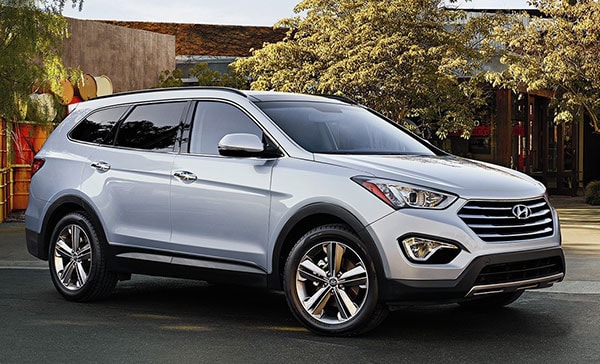 Developing 290 horsepower and 252 pound-feet of torque, the Santa Fe's 3.3-liter V6 is a muscular engine. It's rated to tow 5,000 pounds without add-on equipment. Direct injection in the V6 also yields better fuel economy.
The 2016 Santa Fe is EPA-rated at 18/25 mpg City/Highway, or 21 mpg Combined. With all-wheel drive, Santa Fe is rated 18/24 mpg City/Highway, 20 mpg Combined.
The driving experience is relatively smooth and effortless. The powertrain is muted nicely and the ride is smooth and quiet. Though it generally behaves well, the 6-speed automatic transmission occasionally becomes distracted between taps on the gas pedal, evidently unsure what to do next.
As for Hyundai's three-mode electric power steering, we'd generally leave it in Normal or Sport position. Comfort setting makes the Santa Fe respond to steering-wheel motions too slowly for our particular brand of comfort.