2016 Cadillac ATS-V Walk Around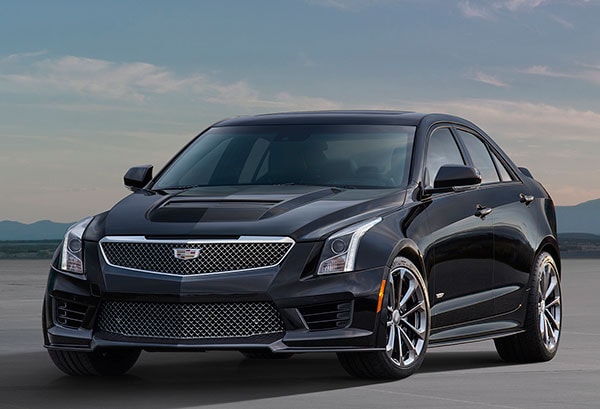 This Cadillac has a presence, even if it is a bit gaudy. It's distinctive among luxury cars, low and wide, with flared fenders and aggressive aerodynamics. Its grille says Cadillac all the way, while being very functional and flowing a lot of air to the thirsty engine.
Interior
Inside, the interior of the already nice ATS is enhanced for the ATS-V with performance-themed touches, starting with racy Recaro seats. Carbon-fiber-look trim and suede accents are available. Unique graphics and performance readouts are displayed on a 5.7-inch screen on the instrument panel.
Cabin materials are of high quality, suited to the price. The leather is soft and the metal and plastic trim feels durable, on par with the BMW M3 and M4, although a bit short when compared to the Mercedes-Benz C63 AMG.
We found CUE irksome at times. Handy features include voice recognition; a text-to-voice system that reads text messages; OnStar; 4G LTE with WiFi hotspot; and an SD card reader.