Maintaining the Health of Your Vehicle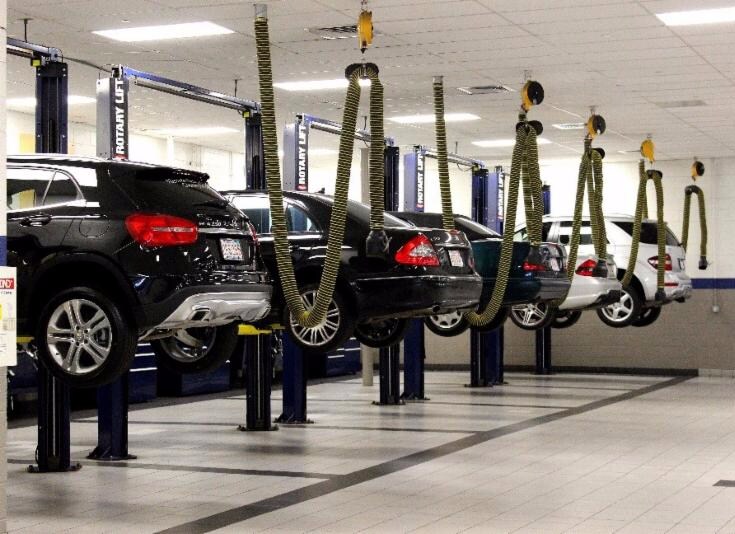 These days, cars are more complicated than ever. With high tech features and electronic systems, it's not as easy as it used to be to change the oil or rotate the tires—let alone do a more serious repair—and that's why it's a good idea to go somewhere that you can trust. A dealer has the expertise to work on today's cars, because a dealer has access to all service and maintenance information and specialized tools.
Having your car professionally serviced at a local certified dealership comes with a long list of benefits. In addition to a longer lifespan for your car, Herb Chambers service technicians are trained by the manufacturer to offer the highest level of assistance and quality possible. From making major repairs to taking care of routine maintenance, certified service technicians at any of our locations are considered the backbone of the industry.
There are a vast number of benefits to having your vehicle serviced at a Herb Chambers dealership.
For starters, the service technicians are the best of the best and exceed customer expectations time and time again. Since they're trained to work on specific models and brands, the technicians are capable of spotting potential problems before that grow into major money issues. Their proficiency, eye for detail, and knowledge also allow them to solve common problems quickly, saving on labor costs.
Properly maintaining your vehicle is important which is why our service departments only use manufacturer-provided parts. The original parts are designed to function according to the vehicle's specifications, ensuring that they'll work without any problems from the time they're installed. Our service departments also back its parts with a warranty so defective units are replaced at no cost to you.
Servicing your vehicle at the dealership will allow technicians to keep track of your vehicle's maintenance history. From repairs to routine maintenance, an accurate service record will help increase your vehicle's resale value when it comes time to trade it in for a nicer, newer model. Our technicians can also use your vehicle's service history to solve any future problems. In most cases, dealerships have the best equipment. Not only do they get help from the manufacturer when starting up the service department, but they also get first crack at any new equipment that hits the market.
Not only do we firmly stand by our motto "We don't sell cars. We help people buy them", but strongly support the idea that once you buy from Herb Chambers, we are committed to servicing your vehicle. Visit us today at any of our Herb Chamber's service departments. Go online and find the dealership or Service Center that is ready for you.