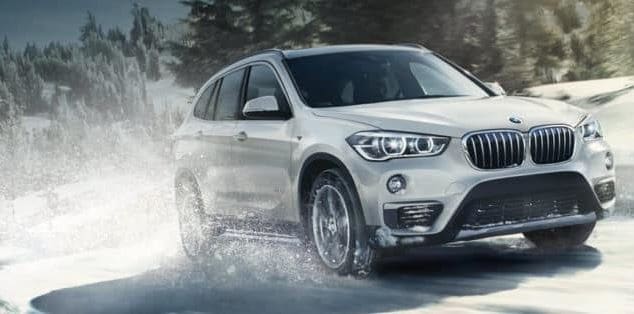 With the cold weather (and snow) swiftly approaching, I would like to use this month's article to share with you some maintenance procedures to help make sure your car is operating at its best, and safest, before winter arrives. Taking time for a little auto care now avoids the troubles of a costly breakdown later… on the side of the road… while it's snowing.
With holiday travel just around the corner, car maintenance is not something to be pushed aside. Whether it's routine maintenance such as oil changes and tire rotations or more complex repairs like brakes and suspension, it is typically best to leave maintenance to the experts. The Car Care Council recommends these next 10 procedures to help make sure your car is operating at its best before winter arrives.
Check all fluids, including engine oil, power steering, brake and transmission as well as windshield washer solvent and antifreeze/coolant.
Check the hoses and belts to make sure they are not cracked, brittle, frayed, loose, or showing signs of excessive wear.
Check the battery and replace if necessary. Make sure the connection is clean, tight and corrosion-free.
Check the brake system annually and have the brake linings, rotors and drums inspected at each oil change.
Inspect the exhaust system for leaks, damage and broken supports or hangers if there is an unusual noise. Exhaust leaks can be dangerous and must be corrected without delay.
Check the engine to make sure it is delivering the best balance of power and fuel economy and producing the lowest level of emissions.
Check the heating, ventilating and air conditioning (HVAC) system as proper heating and cooling performance is critical for interior comfort and safety reasons, such as defrosting.
Inspect the steering and suspension system annually, including shock absorbers, struts and chassis parts such as ball joints, tie rod ends and other related components.
Check the tires, including tire pressure and tread. Uneven wear indicates a need for wheel alignment. Tires should also be checked for bulges and bald spots.
Check the wipers and lighting so that you can see and be seen. Check that all interior and exterior lighting is working properly and replace worn wiper blades so you can see clearly when driving during precipitation.
Now, when it comes to actually getting your vehicle serviced for maintenance just where is the best place to bring your vehicle? We know that your options are numerous when it comes to fixing or maintaining your vehicle. Will you take it to a dealership, or a local garage repair shop?
Going to a dealership for servicing or repairs entrusts your vehicle to professional, certified manufacturer-specific technicians who have been trained and specialize in handling your specific brand of vehicle. Sometimes the cost can be pricier than what you would pay for an independent mechanic, but keep in mind, your vehicle is being taken care of by specialists. And, if the repairs required are covered by the manufacturer's warranty, only a qualified, manufacturer-certified technician is authorized to perform those repairs.
Utilizing an independent repair shop for needed repairs is always another alternative. This may cost you a little less than what it would to have the same repairs done at the dealership; however, if a mechanic uses after-market parts, you risk voiding any warranties on your vehicle. Additionally, you sacrifice the expertise that a certified technician would bring to the repair, which can cost you lots in terms of time, potential mis-repair and peace of mind.
With winter weather almost upon us, now's the perfect time to ensure your car is prepped to deliver comfortable, reliable and safe performance through the season. All of our manufacturer certified technicians stand ready to help with whatever you vehicle may need to have you ready to take on another New England winter!