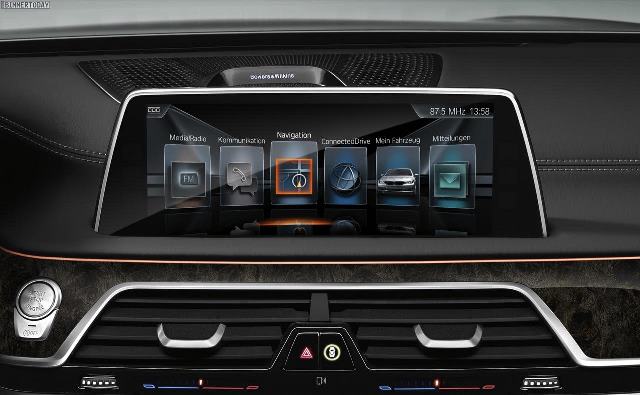 Nowadays, when you buy a car, you have a lot more to consider than you did years back. Not only are you deciding between leasing or buying, SUV or sedan, leather or cloth; now you also need to think about which features you would want in your car.
Today's automobiles are hi-tech and have so many different features, it's fantastic! You might be surprised at just how many features are available. This month, I want to share some of the most valuable features you can look for when buying a car. I hope to make your decision easier! Not only are these features exciting, but they help prevent distracted driving, help keep everyone entertained on long rides, and allow you to enjoy your ride even more!
Telematics is a great feature for your vehicle. It is a connected system that can monitor your vehicle's behavior. By combining a GPS system with on-board diagnostics, it allows your vehicle to be mapped at your exact location, track how fast the vehicle is traveling, and cross reference that with how the vehicle is behaving internally. Pretty cool, right? This is currently being used by companies like delivery services, towing and public transportation companies. With real time location tracking, your vehicle can display weather conditions, traffic updates, and parking lot information.
To keep the driver from being distracted, one of the best features is hands-free texting and calling. Being able to pair your phone to the vehicle's Bluetooth allows you to talk on the phone as if you were chatting with a passenger in the car with you. While your phone is connected you can also have Google or Siri read your text messages and even reply via voice. Now that's just great!
Listening to music in the car sure has changed immensely. We no longer have to bring along our cassette tapes or CD collections when going for a long drive. After a long day at work, or on a road trip with the family, music or entertainment is key to enjoying the ride. Today's cars provide "infotainment" systems. Typically the system will have its own dedicated music streaming apps, and the ability to sync your smartphone to it so you can play from your own collection, or from apps like Spotify, Pandora, Google Play, and more! This feature also allows you to sync up and play podcasts or audiobooks. The "infotainment" system has a lot to offer and definitely makes those dreaded rides a lot more enjoyable.
Bluetooth and USB Ports are also very popular and honestly, very necessary. Having a USB port in the car to charge your smartphone or any other device takes the stress out of being on the go and forgetting to charge up. They can also be used instead of Bluetooth in order to sync your phone to the car. Using the USB ports can be much easier than trying to figure out the Bluetooth. But for those of you who have no trouble with the Bluetooth, that is also a great feature that ties in with hands-free calling and texting, playing music, and using your navigation system.
There are so many new and exciting features in today's vehicles, and they will only continue to get better. All of these tech features help to keep distracted drivers off the road and allow everyone to hear their favorite song, or listen to their favorite book. If you ever need help with pairing your phone, or using any of these features to your advantage, please stop by one of our dealerships as we always have a car "genius" there to help you with any technology questions.